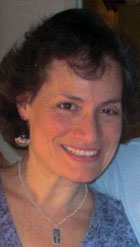 Click links below for details:
Life Transition and Life Change Counseling
Lesbian, Gay, Bisexual, Transgender, Queer and Questioning Individuals and Allies
Adolescent and Young Adult Issues
Psychological Testing—ADHD and Executive
Functioning, Learning Disabilities and Emotional issues
For over 20 years, I have conducted psychotherapy using psychodynamic and psychoanalytic approaches, as well as cognitive-behavioral, existential and mind-body techniques to augment the therapeutic process.  I have been honored to work with a wide variety of people going through many different types of life challenges. To each relationship, I strive to bring empathy, curiosity and wisdom gained from professional training and life experience.  As your therapist, my role will be to help you observe your life patterns, then work together in a partnership with you to understand what is creating difficulty, and find paths to reach your goals.  I will welcome your call to begin this process.